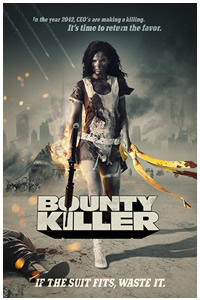 Bounty Killer
featuring Matthew Marsden, Kristanna Loken, Gary Busey
We are given a world where bounty killers--bounty hunters with the license to kill off the white-collar criminals in a post-apocalyptic wasteland of the United States--are rock stars and adored. They appear on magazine covers, have groupies, and reap wealthy rewards for dispatching the bad guys that ruined the world's economy and environment. With inventive and violent humor crossed with the freedom of the post-apocalyptic setting, Bounty Killer is a hell of a good time that never takes itself too seriously.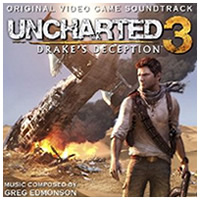 Uncharted 3
AIAS Best Original Score -Nomination, BAFTA-Best Original Score Nomination.
GANG Award - Best Cutscene/Cinematic Audio.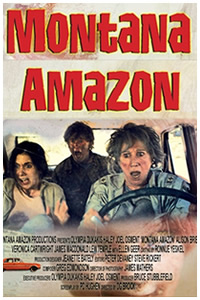 Montana Amazon
featuring Olympia Dukakis, Haley Joel Osment, Alison Brie Big Apple Film Festival — Best Feature Film
The Dunderheads are an eccentric Montana family who've been in the mountains for far too long. Now one step ahead of the law, matriarch Grandma Ira flees to Canada with her two wildly dysfunctional teenage grand kids, across the American West into a comic collision with the mainstream world. Montana Amazon is a both funny and poignant fable on the nature of the human family (IMDB)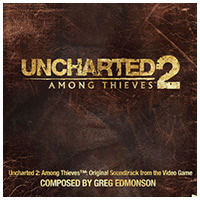 Uncharted 2: Among Thieves
British Academy Of Film And Televisions Arts — Best Original Score
Academy Of Interactive Arts & Sciences — Best Original Score
Game Audio Network Guild — Best Cinematic/Cut Scene Audio
Game Audio Network Guild — Best Original Instrumental
Audio Network Guild — Best Original Game Score (Tie)
Game Developers Choice — Best Audio
Navigator — Best Original Score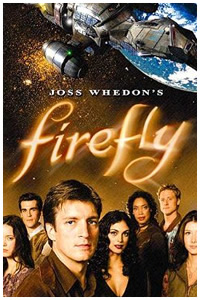 Firefly
Joss Whedon/FOX
Featuring: Nathan Fillion, Gina Torres, Alan Tudyk, Morena Baccarin, Adam Baldwin, Jewel Staite, Sean Maherm, Summer Glau, Ron Glass
Five hundred years in the future, a renegade crew aboard a small, spacecraft tries to survive as they travel the unknown parts of the galaxy and evade warring factions as well as authority agents out to get them. (IMDB)
Skyrunners
Rick Okie/Disney
Fourteen-year-old Tyler encounters an alien ship which makes him appear older, inexplicably turns him into a "Skyrunner" with incomprehensible powers. This turns his high school life upside down, and may enable him to help his slightly clueless older brother's love life. After he is abducted by beings who intend to takeover of Earth, he must depend on his inept, lovelorn, and goofy brother to rescue him. (IMDB)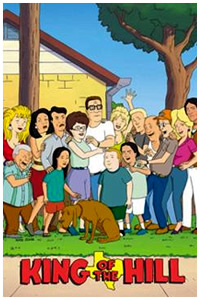 King of the Hill
Mike Judge/FOX
Hank Hill is an old fashioned, hardworking, beer drinking man who is trying to live in a modern Texas world. His wife is opinionated, his son is a disappointment, his friends are losers, and his Father is oppressive. But through it all, Hank keeps a level head, a strong sense of morality, and by doing so keeps himself "King of the Hill." (IMDB)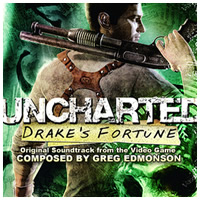 Uncharted
World Music Awards — Best Original Score Nomination
British Academy Of Film And Television Arts — Best Orignal Score Nomination
Game Audio Network Guild Awards — Best Interactive Score Nomination
AIAS — Outstanding Achievement In Original Music Composition Nomination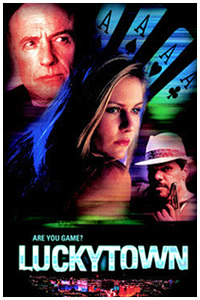 Luckytown
featuring Kirsten Dunst, James Caan, Luis Guzman
Kirsten Dunst plays a young woman (Lidda), who is searching for her father (James Caan). She finds herself at odds with her boyfriend who wants nothing but a carefree lifestyle. (IMDB)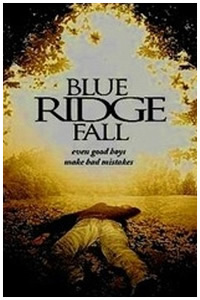 Blue Ridge Fall (aka The End of Innocence)
featuring Olympia featuring Peter Facinelli, Amy Irving, Chris Isaak, Tom Arnold
Currently airing on Cable-TV under the title "The End of Innocence.
In Jefferson Creek, North Carolina, the colors of autumn signal Friday night lights, and high-school quarterback Danny Shepherd is the main event. He and his friends, Shane and Taz, live for the present, where good-natured fun often turns into trouble. A simple-minded sketch artist named Aaron looks up to Danny and the others as his only friends. After his mother is hospitalized by her abusive husband, Aaron commits a desperate act he cannot fully grasp: the murder of his own father. The boys vow to protect Aaron by covering up the evidence, but one bad choice gives dark rise to another. As suspicion mounts and Danny struggles to hold on to a promising future, the four friends face the hardest test of their young lives--one that asks for the meaning of true loyalty. (IMDB)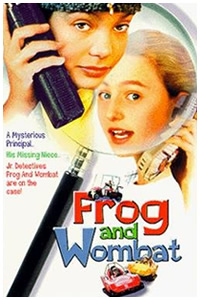 Frog & Wombat
featuring Ronny Cox, Lindsay Wagner
From her bedroom window, Alli (code name "Frog") thinks that she has discovered the cover up of a serious crime. She is convinced that her new school principal has committed a murder, and she is going to prove it! When her best friend, Jane (code name "Wombat"), rejects this idea, a brazen Frog decides to set up surveillance, collect some evidence and break the case. (IMDB)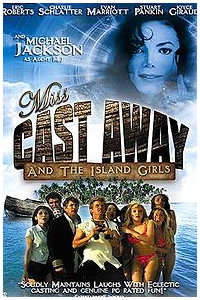 Miss Cast Away

Big Apple Film Festival — Best Feature Film
"Miss Cast Away" (aka "Island Girl") is a mix of "There's Something About Mary" and "Scary Movie" crosses "Cast Away" with "Miss Congeniality." What happens when a plane-load of beauty contestants, on it's way to the Miss Galaxy Pageant, crash-lands on a deserted island? Pilots, Mike Saunders and Maximus Power learn how to survive with a bevvie of beautiful women -- of which none have ever even gone camping. Soon the castaways discover the ancient Noah's ark on the island. The lost ark is being guarded by an oversized prehistoric pig (Jurassic Pork). Noah is boarding apes (a la Planet of the Apes) and our survivors have got to stop his plan and use the ark to get off the island. (IMDB)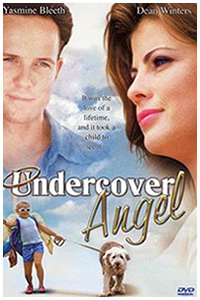 Undercover Angel
featuring Yasmine Bleeth, Dean Winters
A writer with no focus in his work, becomes the unwilling babysitter of a precocious little girl who turns his life around. (IMDB)
Last Lives
featuring Judge Reinhold, C. Thomas Howell, Jennifer Rubin
A telepathic terrorist from a parallel universe kidnaps a woman on her wedding day. The groom tracks them down after receiving assistance from the inventor of a life restoring bracelet. The bride was considered the terrorists telepathic life partner. (IMDB)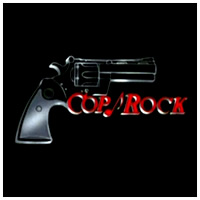 Cop Rock
Steven Bochco/ABC
Emmy Nomination — Outstanding Achievement in Music & Lyrics
In what must have been one of the shortest lived series on network television, "Cop Rock" was part "Real Stories of the Highway Patrol" and part "Sound of Music". After chasing down a criminal, the force would take to the street for an organized dance number, then haul the guy back to HQ. This may have been the only series to have been based on a Broadway musical format. (IMDB)